Accufinish offers a beautiful woodgrain look and finish to a garage door, without the maintenance and cost draw-backs of actual wood doors. Featuring the beauty of natural wood and the durability of steel, Raynor ShowCase™ doors with AccuFinish woodgrain colors are designed using a maintenance-free laminate film, and  AccuFinish woodgrain colors offer an excellent level of resistance to UV rays and are environmentally friendly.
Real wood is undoubtedly beautiful however they require that you stain or paint them every two years to keep a fresh look. If the doors are not water sealed- or updated for a better water seal as time goes on, they can easily bow, become damaged, or rot.
Real wood garage doors are also more expensive, because they must be custom made to fit your home. Also, they are much heavier than steel garage doors, and will therefore wear down the hardware and mechanics used to operate the garage door at a quicker rate. The lighter versions – which have a lightweight wooden frame and are filled with insulation, don't tend to have the same insulation benefits of the heavier solid wood.
In short, Accufinish offers the beauty of real wood, with the long lasting dependability of steel.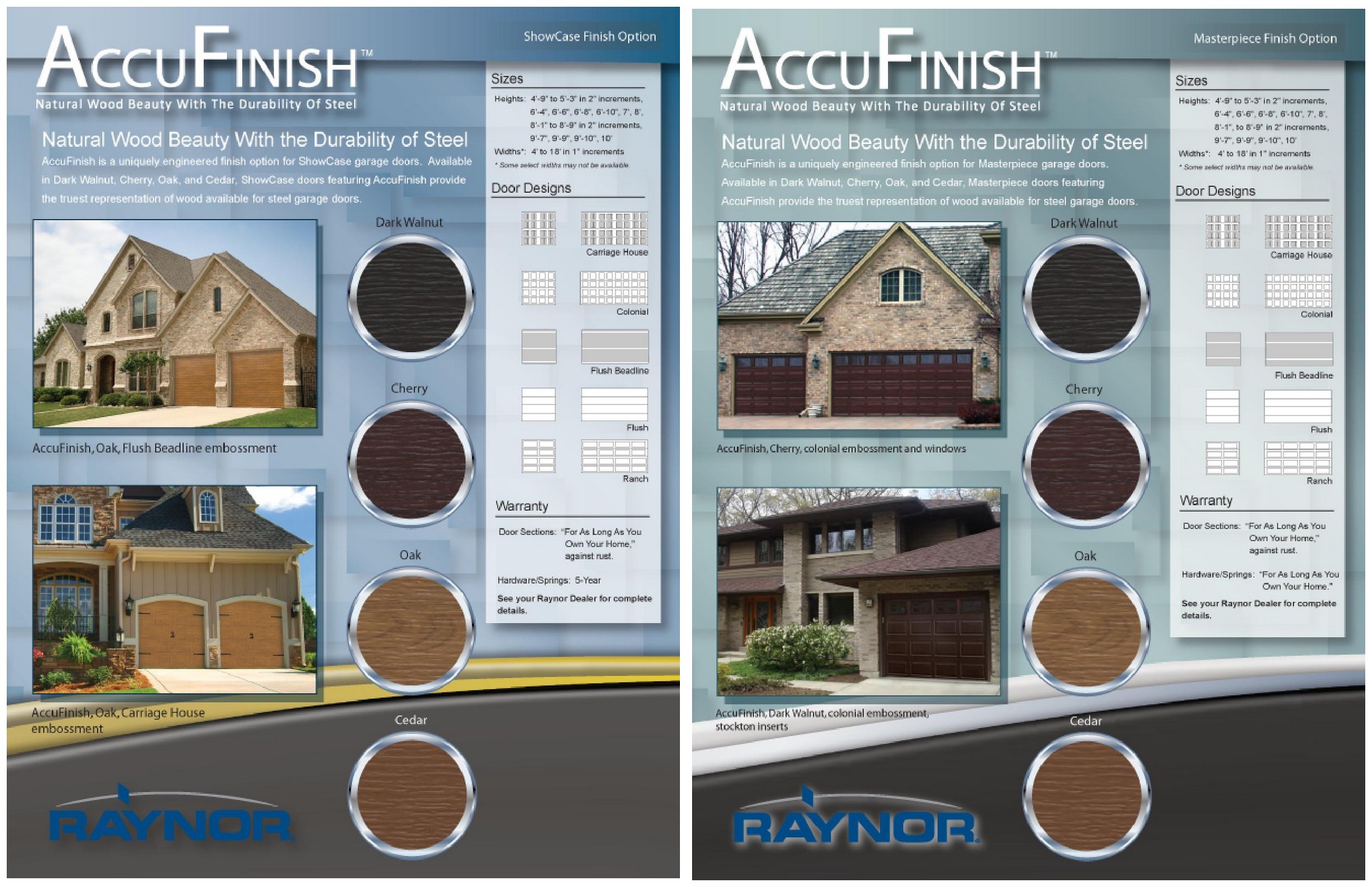 Accufinish Colors Available for Showcase & Masterpiece Raynor Garage Doors